Fuji Instax Mini 9 Fujifilm Instant Camera All Colors + 10 Film Deluxe Bundle
Accepts Fujifilm instax Instant Film
Produces Credit Card-Sized Prints
Fujinon 60mm f/12.7 Lens
Optical Viewfinder with Target Spot
Selfie Mirror Integrated on Lens
Built-In Flash and Auto Exposure Mode
Manual Brightness Adjustment
Creative Hi-Key Mode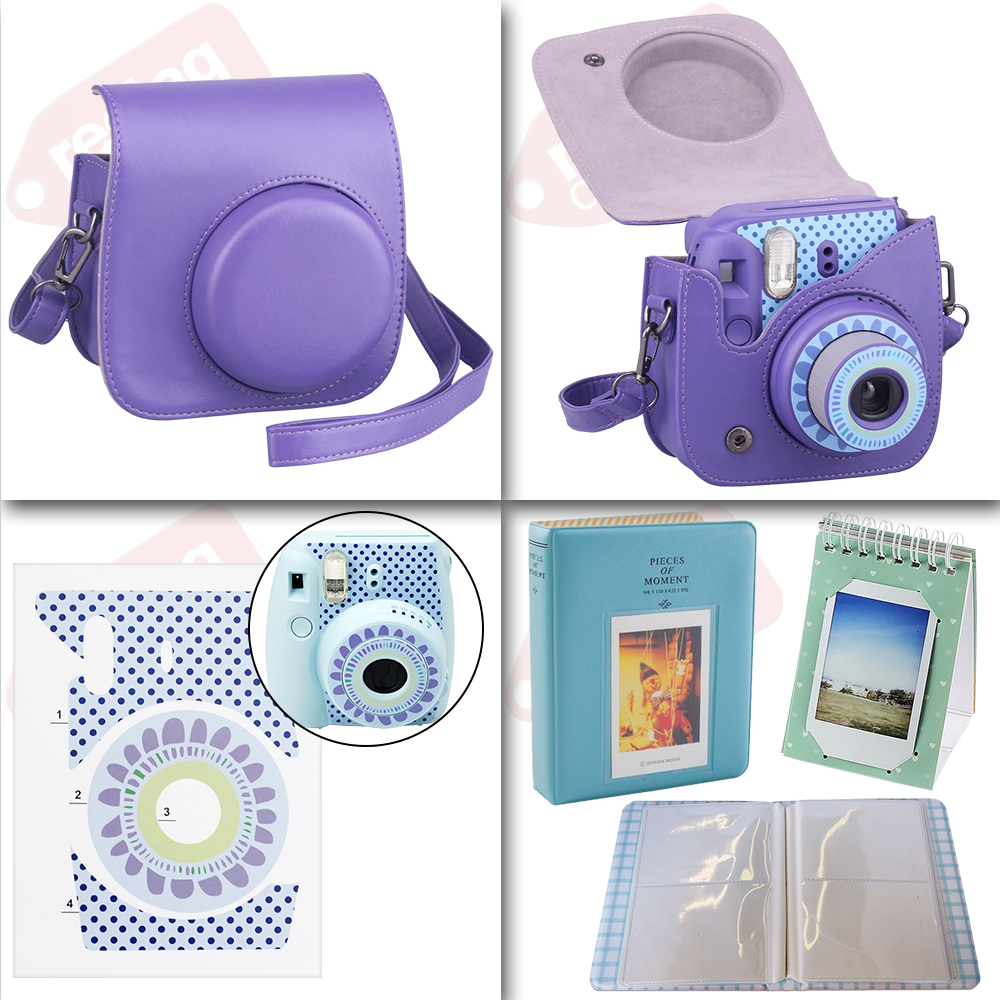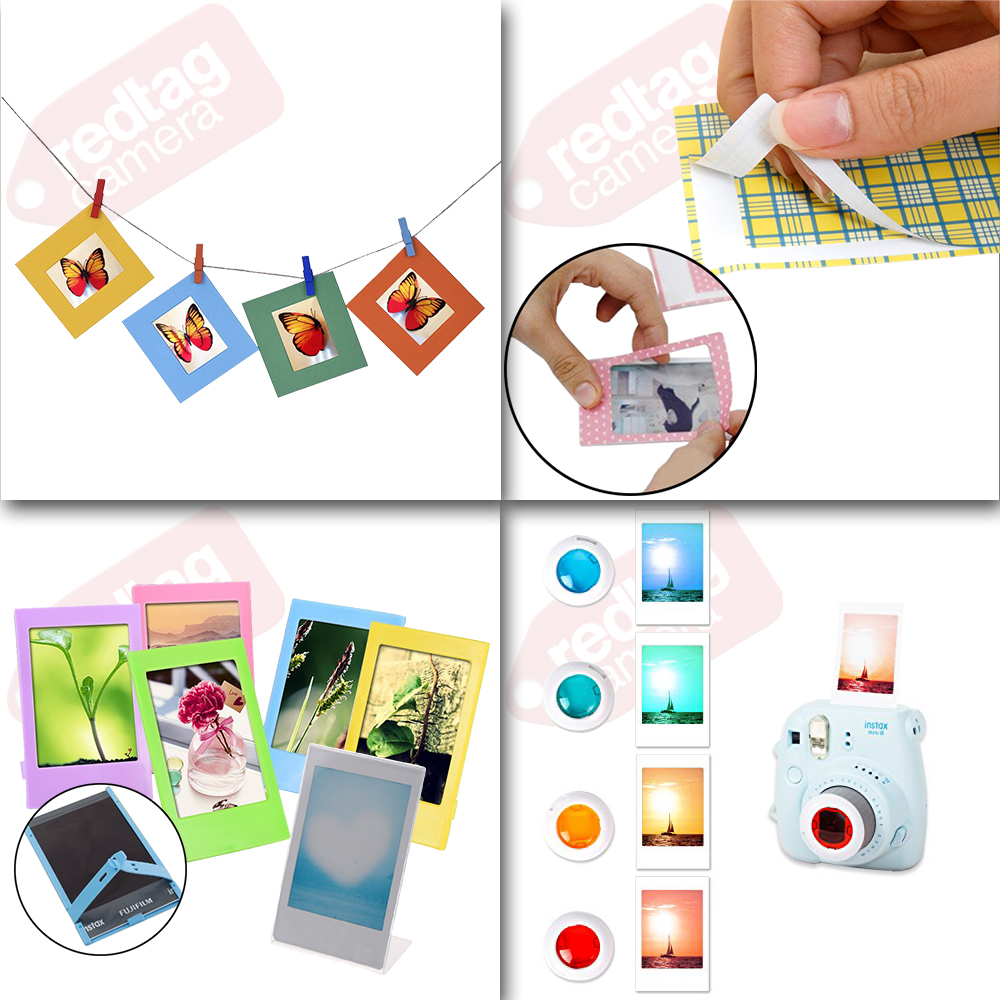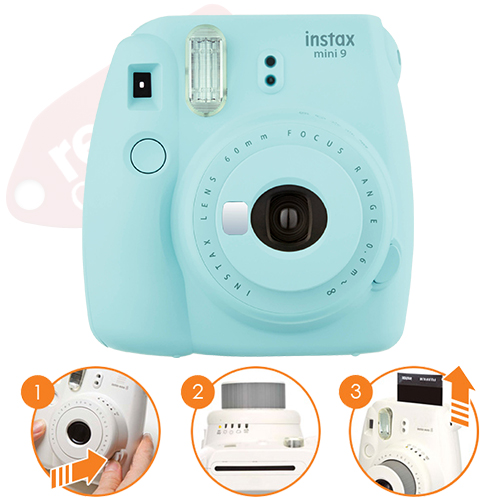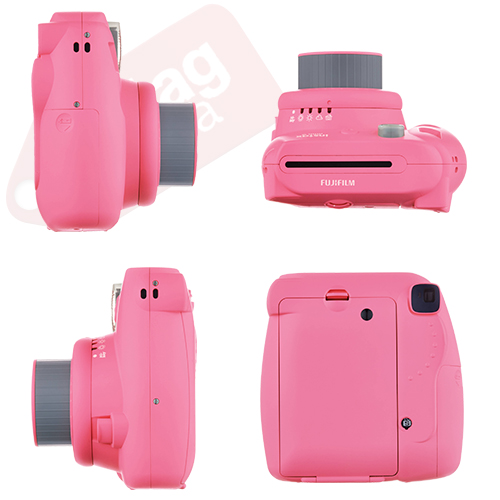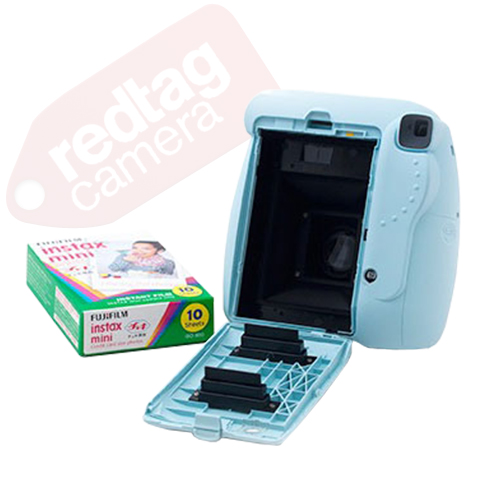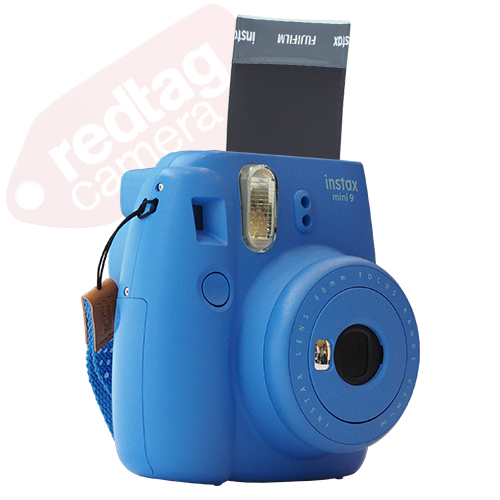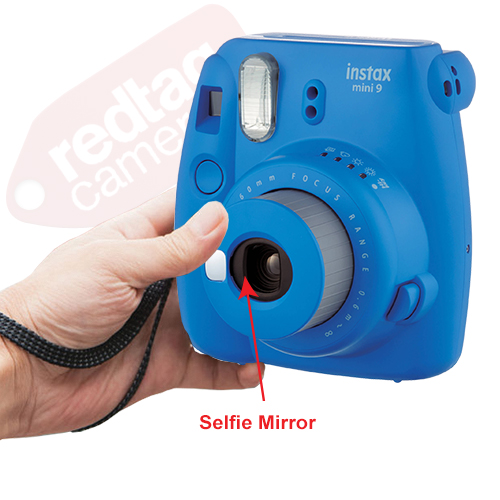 Fujifilm INSTAX Mini 9 Instant Film Camera
Wrist Strap
Kit Includes
Fujifilm Instax Mini Single Pack 10 Sheets Instant Film
Deluxe Stylish Fun Accessory Kit for Fujifilm Instax Mini 9 Camera
The new, Instax Mini 9 camera retains the ease of use and attractive design elements of the extremely popular Instax Mini 8 while adding five new exciting colors and a couple of new features. The new colors are: Flamingo Pink, Ice Blue, Lime Green, Cobalt Blue and Smokey White. The new, Instax Mini 9 features a selfie mirror for the perfect selfie photo every time. The Instax Mini 9 retains all of the other great features found in the Mini 8 including: Automatic exposure measurement. The camera signals the recommended aperture setting with a flashing LED light and the user can manually adjust the dial to the recommended setting. This helps the user capture the perfect photo every time. The High-Key mode enables consumers to take brighter pictures with a soft look -perfect for portraits.
FUJIFILM INSTANT COLOR FILM is an ISO 800 wide picture format integral daylight color film designed for use with Fujifilm instax mini series cameras. This glossy film yields superb results under both daylight and electronic flash conditions. Its improved picture quality and greater ease of use make it ideal for snapshots and portraits. Furthermore, its easy-to-file size makes it an excellent choice for documentary or archival purposes, as well as a wide variety of other applications.
Super-Fine grain, Vivid, sharp images, Fast Developing, Image Size: 2.13" x 3.4".
Deluxe Stylish Fun Accessory Kit for Fujifilm Instax Mini 9 Camera
Camera Case / Bag for Fujifilm Instax Mini 8/8+/9 Camera
Easy to use, cute look & extremely fashionable!
This camera case bag for Instax Mini 8 Camera is made with the finest materials. PU leather, reliable and durable, Smooth feeling surface soft micro fiber inner provides full protection and absorb shock at the same time. The top snaps off so you can take photos easily & Includes an adjustable strap.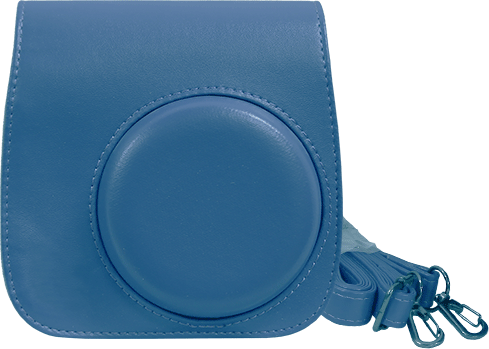 Photo Album for Instax Mini 64 Pockets
The album is book style, holds 64 photos in optically clear pockets, 2 photos per page. Also suit for films of Fujifilm instax mini 70 7s 8 50s 25 90, pringo p231,instax sp-1, polaroid PIC-300P, polaroid Z2300, LG PD 233 and polaroid ZIP mobile printer w/ZINK zero ink printing.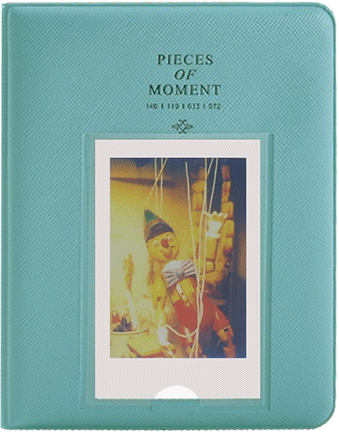 Standing Photo Album for Instax Mini
Fashion vertical style, can stand on the desk as a frame to show your best memories. This album can hold up-to 10 Instax mini photos.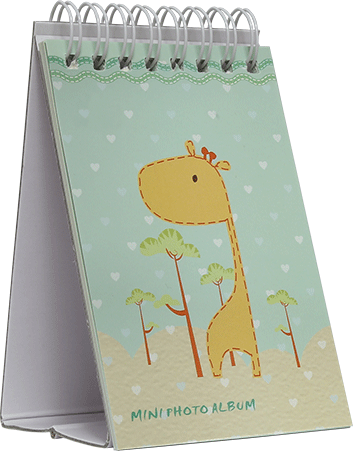 4 pcs Color Close-Up Lens Set (Orange/Blue/Red/Green)
They are cute and can be stored in pocket. 4 colors to choose, the close-up lens is detachable. Just install the lens when taking photos, and refasten it after using.
10 Creative Wall Decor Hanging Film
10pcs rectangle colorful wall decor hanging frame a great way to organize the photos you have laying around. This fashionable and cute wall decor, is unique and lightweight also attractive and protective. One rope, multiple photo frame for easy display, can be hang on a wall to show your best instant film shots, also great decoration for your sweet home.
5 Colored 3 Inch Table Photo Frames
With these frames, you can display your favorite photos on your desk. 5 different colors frames, unique and lightweight. Frames have easel-like backs for easy display and are made of plastic. Compatible with films of Fujifilm Instax Mini 7s 8 90 50s 25 70.
Acrylic L Shaped Photo Frame Stand
Just slide in the image into this acrylic L shaped photo stand. You can put it on bedside table or office desk to display the picture of you or the one you love.
Floral Camera Body Décor Sticker / Skin
Attractive and durable Camera Body Décor Sticker for your precious Fujifilm Instax Mini 9/ Mini 8 camera. A cute and adorable sunflower pattern with vibrant color, perfect for your camera. Add a touch of creativity to your Instax camera with this body sticker, easy to apply.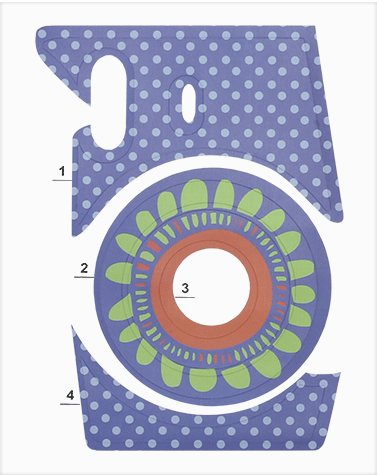 60 Sheets Colorful Photo Film Stickers / Skins - 3x 20 Assorted Style Sets
Decorative skin stick-on frames to add spice and character to your photos.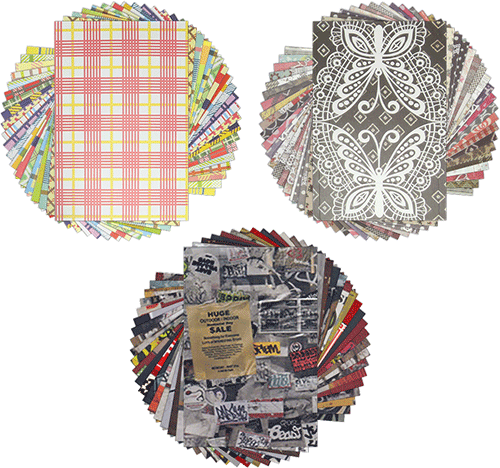 Domestic Payment Options
PayPal

For your convenience we can process all orders including PayPal payments over the phone.
We can only ship to the address we receive from PayPal.
Please make sure you choose the correct address when you make the payment. If you have any questions please contact us before paying and we will be happy to help.
Credit cards


Visa, Mastercard, American Express & Discover. Please call 718-673-2090 to pay with your credit card.
We can only ship to the credit cards billing address.
If you want to ship the package to an address which is not your billing address Please contact us and we?ll make further arrangements for alternate addresses.
Domestic Shipping
Insurance and upgraded shipping is available on all packages, call for our best quote.
International Payment Options
PayPal

We can only ship to the address listed on your PayPal payment.
Please make sure you choose the correct address when you make the payment. If you have any questions please call us before paying and we will be happy to help.
Credit cards


Visa, Mastercard, American Express & Discover - You can pay with your LOCAL card. Please call +1.718.673.2090 to pay for your item.
international SHIPPING
Customs & Duties
International buyers are responsible for any and all customs, duties taxes and brokerage fees to be paid to the courier or government. Please contact your local customs office with further inquiries in this issue. RedTagCamera assumes no responsibility with respect to any tariffs, duties, or any and all other charges requested or required by destination countries.

When clicking the Buy-It-Now button or placing a bid you automatically enter into a legally binding contract to purchase the item. Please commit to buy only after you decided to purchase & you are ready to pay.

A minimum 5% cancellation fee will apply to all orders that are not paid or returned for non-defective reasons.

There will be no price protection, if the price of an item changes after purchasing.

We are required to collect state tax from NY state buyers.

If you have received wrong or defective item(s), please ensure that items are returned to us within 14 days in original packaging in brand new and resalable condition. You will be required to contact us for a return authorization form before sending anything back to us.

All returns must include original box, original factory packaging (foam plastic wrappings, etc.) Do not deface original factory cartons or packaging in any manner. We will not accept a return if the goods are not in its original condition.

Do not discard box, until equipment has not been tested.

Whether you are just taking the time to view our products or a buying customer, you matter to us.
Send us a message

Sunday - Thursday 9:00 AM-7:00 PM
Friday 10:00 AM - 2:00 PM
Extended hours: 9:00 PM - 12:00 AM

Phone 718-673-2090

A RedTag Experience!